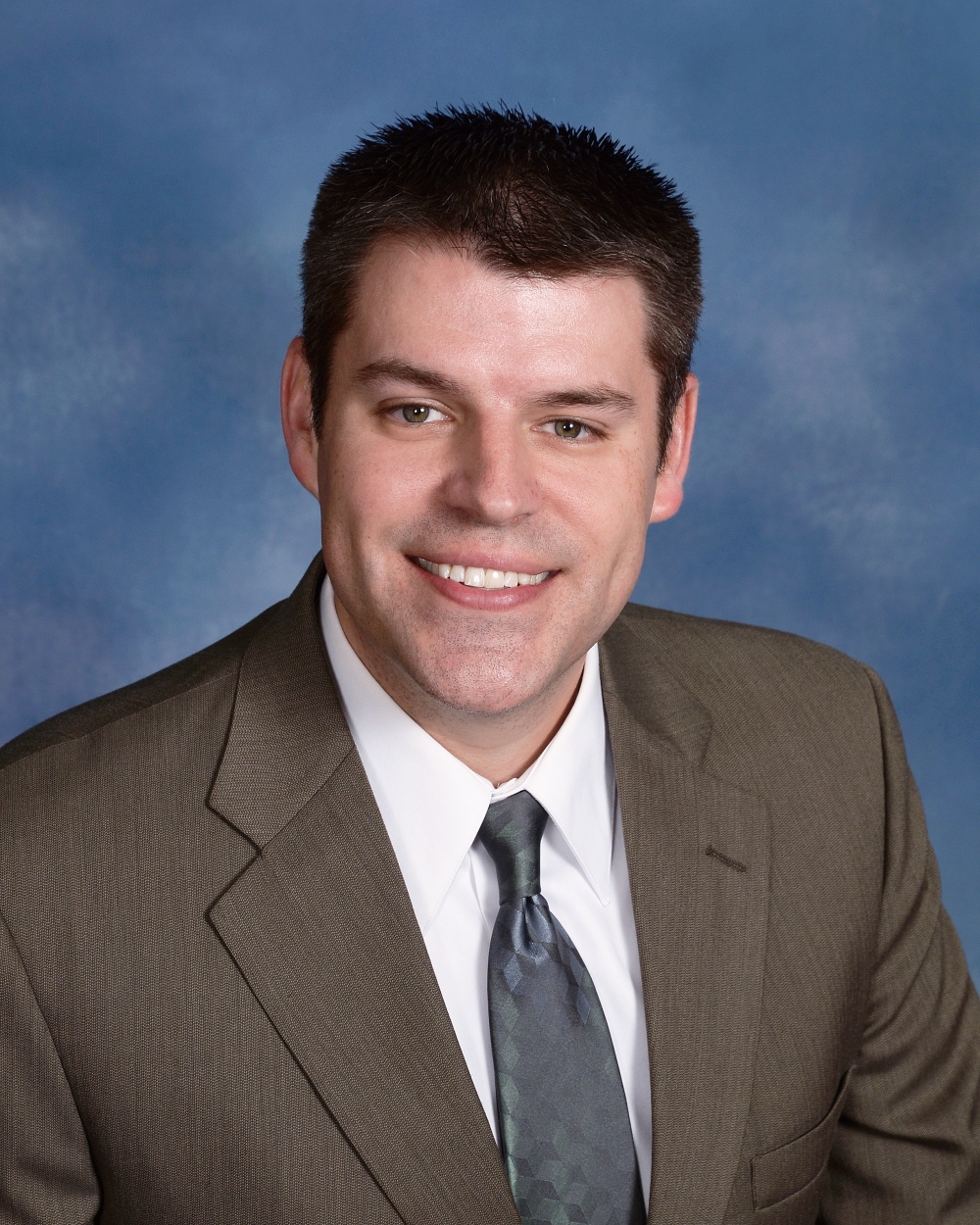 Pastor Jason Gentry
Pastor Jason grew up in Northwest Missouri. During the middle school years, Jason trusted Christ for everlasting life as God showed him during Passion Week the reality of personal offense, personal need, and a personal solution at the Cross and with the Empty Tomb. It was during his undergraduate education at the University of Missouri- Columbia that Pastor Jason was first exposed to expository preaching and discipleship/mentorship…and real transformation began! He surrendered to vocational ministry in the middle of his senior year at Mizzou and attended Midwestern Baptist Theological Seminary in Kansas City, MO, where he received a Masters of Divinity. Pastor Jason is married to Bettina and together they have three energetic children. His passion in ministry is studying and teaching God's Word and translation work when time allows. Jason loves seeing people grow in their knowledge of and obedience to God's Word as we all journey together in this rich and diverse mission field of life.
Favorite Verse: Philippians 1:21, "For to me, to live is Christ and to die is gain."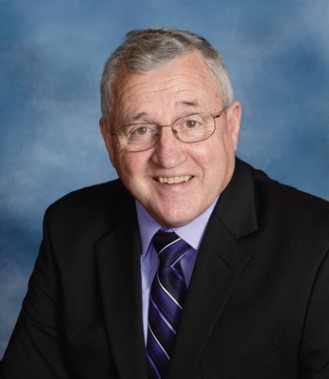 Tony Cunningham, Deacon Chairman
Tony, a Boone County native, grew up in Columbia, Missouri. He graduated from Hickman High School in 1973, served in the Army Reserves from 1973-1979, married his High School Sweetheart, Betty, in 1974, and moved to the Hallsville area in 1975 where Betty and Tony raised their two children, Tracey and Michael. Tony and his family started attending HBC in 1983 where he came to know Christ as his Savior in 1988. He has since served faithfully as a Sunday School Teacher, Deacon, Ministry leader and served in other programs along with his wife and daughter. He is currently serving as a Sunday School teacher, Chairman of Deacons, and Praise & Worship Team Leader. His passion has always been music that Praises our Savior. He enjoys being a part of the worship team and leading the Praise and Worship. He especially enjoys spending time with his wife, family, grandkids, and friends.
Favorite Verse: Psalm 19:14, "May the words of my mouth and the meditation of my heart be pleasing in Your sight O Lord, my Rock and my Redeemer."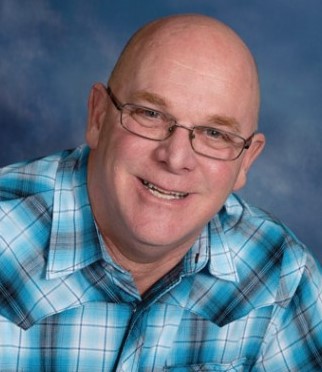 Bob Bias, Deacon
Bob was born and raised in Columbia Missouri and graduated from Hickman High School in 1983. He served in the U.S. Army from 83-85 and returned from the military to work for his father in his lawn business for several years. He realized he was a sinner and needed Christ as his Savior in the sixth grade and accepted Him as his Lord and Savior. In 1988, he married the love of his life, Sheila, and they have two boys, Nathan and Blane. They resided in Hallsville for several years where Sheila homeschooled the boys. They currently reside in Centralia where they enjoy spending time with their grandkids. Bob was ordained as a deacon 5 years ago and has served as a Sunday School Teacher, AWANA helper, Trustee, and several other positions.
Favorite Verses: James 1:2-3, "Consider it all joy brethren, when you encounter various trials, knowing the testing of your faith produces endurance."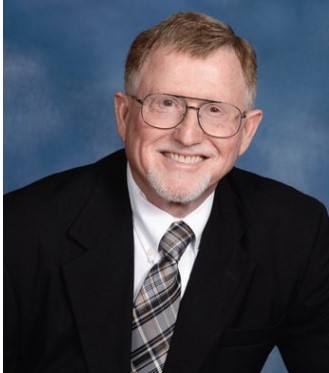 Phil Crane, Deacon
Phil was born in Columbia, MO in 1947 and grew up in various places around Boone County. In 1961, his family moved to Hallsville, where he attended high school and from where he graduated in 1965. He began college at the University of Missouri in Columbia and then transferred to Central Missouri State College (now the University of Central Missouri) in Warrensburg, MO, where he attended until Uncle Sam drafted him into the United States Army in March of 1969. He served at Ft. Leonard Wood, Missouri, Ft. Lewis, Washington, the Republic of Vietnam and Ft. Hood, Texas. He married Cindy Willett in August 1968 and they enjoyed 53 years of marriage until her death in August of 2021. While in Vietnam he realized he had a Savior looking after him and it was in Killeen, TX that he and Cindy accepted Jesus Christ as Savior and were baptized. He joined Hallsville Baptist Church in 1971 and has served in various capacities. He now serves as deacon, as a member of the Budget & Finance Committee, as a member of the Parsonage Committee and as Sunday School teacher. He enjoys teaching, hunting, fishing, following the Missouri Tigers and the St. Louis Cardinals. He has three sons, thirteen grandchildren and one great granddaughter.
Favorite Verses: Proverbs 3:5-6, "Trust in the LORD with all your heart And do not lean on your own understanding. In all your ways acknowledge Him, And He will make your paths straight."
Kent Evans, Deacon
Kent was born and raised in St. Louis, MO. The summer of his senior year in high school he attended youth camp where he was convicted of his sin and accepted Christ as his Savior. After graduating from high school, he attended Missouri Baptist College where he pursued a major in music. In 1972, Kent surrendered his life to full-time ministry and graduated with degrees in Church Music and Theology. He was licensed and ordained into the gospel ministry. He served three churches during his 29-year tenure: Penn Junction Baptist Church, First Baptist Centralia (Centralia, MO), and Carpenter Street Baptist (Moberly, MO) as Youth, Music, and Senior Adult minister, respectively. He and his wife Glenna have two grown children and six grandchildren. After retiring from vocational ministry, Kent began working in the secular world in sales where he continued to minister to everyone he met on a daily basis. Besides being a Deacon, he serves on the Missions Committee and directs the Christmas and Easter Cantatas. Kent is now fully retired and enjoys raising and training Labrador Retrievers, hunting, fishing, and playing pickleball. Kent believes that he should share the love of Jesus with everyone he comes across.
Favorite verse: Galatians 2:20, "I am crucified with Christ; yet not I, but Christ lives in me; and the life which I now live in the flesh I live by the faith of the Son of God, who loved me, and gave himself for me."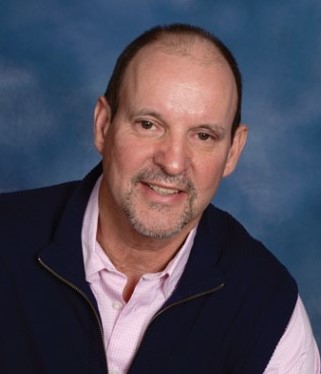 Jamie Jeffries, Deacon
Jamie was born and raised in Boone County and grew up between Hallsville and Columbia. He went to Hallsville Schools from K-12 and has lived in Boone County his entire life, except for the years spent in Kirksville going to college. As a young teen, his family started going to Hallsville Baptist Church and it was then he realized he was a sinner in need of a Savior. In December 1977, he stepped out in faith and trusted Jesus Christ as his Lord and Savior. In 1981, he moved to Kirksville to go to college in pursuit of a career in Drafting. While in college he met the love of his life in March 1983. After graduating he moved back to Boone County and it was a year later that Delisa followed him. In August of 1985, they were married at Hallsville Baptist Church. They have raised two boys, Dustin (DJ) and Logan at Hallsville Baptist Church and both went to Hallsville Schools from K-12. They are both married to beautiful Christian women. DJ has two children and another on the way in July 2022. Matkins and Cadence are their first grandchildren and they look forward to how the Lord will continue to bless and grow their family. It was in 1991 he rededicated his life to serve the Lord and in 1996 was ordained as a Deacon under Pastor Ralph Sawyer. As well has serving as a deacon since 1996, Jamie has enjoyed serving on various other committees such as Budget and Finance, Long Range Planning, Living Nativity, Brotherhood, Pastor Search, Building Committee for the Revival Outreach Center (ROC), Parsonage Committee and has served as the Church Treasurer since 2007. Outside of church, Jamie is a Professional Land Surveyor and enjoys spending time with family (especially grand-kids), traveling with friends, riding a motorcycle and sharing his love of Jesus Christ with others.
Favorite Verse: 1 John 1:9, "If we confess our sins, He is faithful and just to forgive us our sins and to cleanse us from all unrighteousness."
Doug Stinson, Deacon
Douglas was born in Bernie, Missouri which is in cotton country–Southeast Missouri, the lower 6 counties. Douglas was a graduate from the University of Missouri with a Specialist Degree in Education. He married to his high school sweetheart (Mary Lou) and has three sons. Bradley in Hallsville, Mark in Republic and Barry in Brooklyn, New York. He was saved in a General Baptist Church in Parma, Missouri when the preacher, also his Sunday School teacher, asked him one Sunday what would happen to if he died at that point in my life. He thought he was a pretty good person (though, he did have many sins) but he did not have a relationship with Christ. That was on his mind and heart all throughout the following week and the next Sunday, he committed his life to Christ. He didn't have to worry about how BIG space was or where it ended-Christ would take care of that issue. This all took place in 1965 and he has been serving Him all these years! He was ordained as a deacon at Memorial Baptist Church in Columbia. He was Chairman of the Deacons for many years and has taught many Sunday School classes. He says, "If I had my live to live over, it would have been in Christian ministry of some type."
Favorite Verse: John 11:35, "Jesus wept."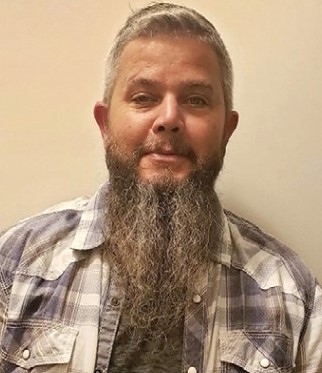 Trevis Wadlow, Deacon
Trevis was born and raised in Columbia, MO. He came to Christ. Trevis has owned Wadlow Drywall for 21 years. He has been a member of Business Advantage (part of The Navigators ministry) for the past 13 years which has equipped him to develop a men's discipleship group at his business. Trevis has the heart to teach men to read and meditate on the Word of God daily, using a simple and easy-to-understand approach. The goal for this group's members is to know who Jesus is, grow in that knowledge, and then be prepared to share that knowledge with others through the transformative power of God's Word. Trevis has been married to his wife Stephanie for 30 years and together they have four children and 5 grandchildren.
Favorite verse: Psalm 19:13, "Keep back your servant also from presumptuous sins; let them not have dominion over me! Then I shall be blameless, and innocent of great transgression."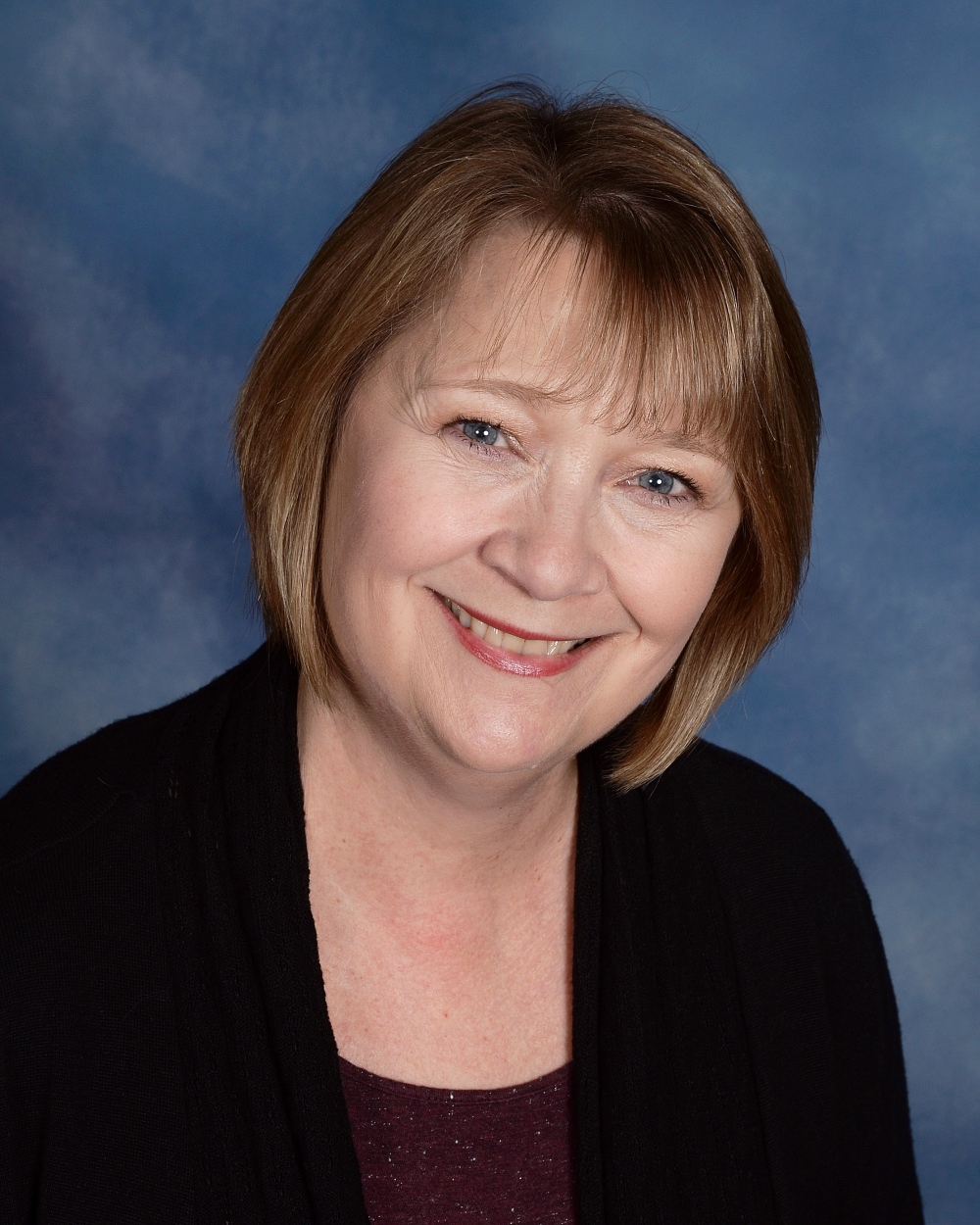 Debbie Freeman, Ministry Assistant
Debbie, a Missouri native, spent most of her childhood in Centralia, MO. Debbie accepted Christ as her personal Savior when she was ten years old at a revival her grandfather took her to, but didn't get baptized until the age of 21. In 1983, she married her husband Rick. She lives on a small farm where she and Ricky have raised their two children: Angela and Brandon. She has been a faithful member of Grandview Baptist Church since about 1993 and has been involved in various ministries there. Debbie enjoys singing, teaching, gardening, fishing, reading, shopping and being with family and friends.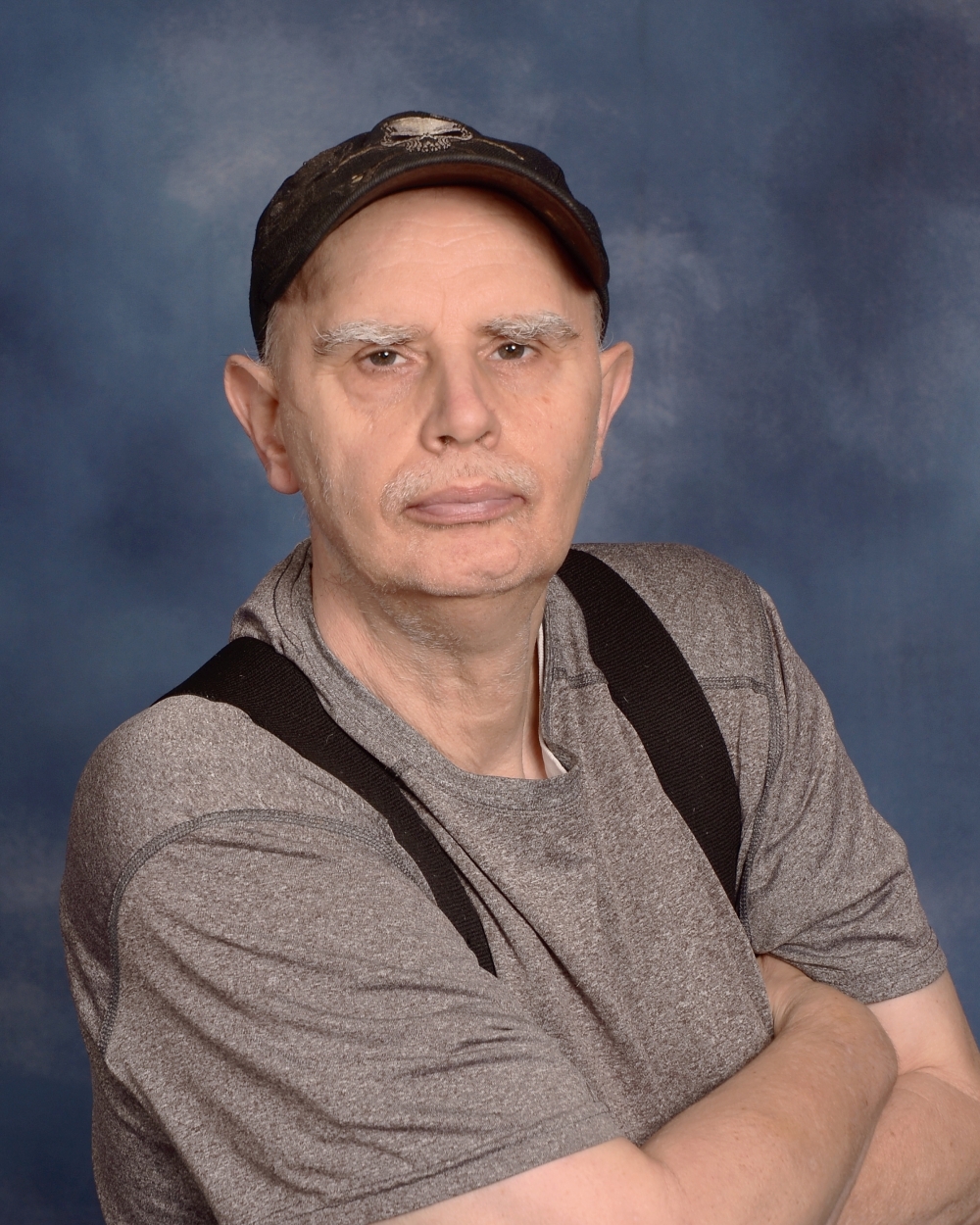 Dean Ross, Church Custodian
Dean works to keep our church campus interior clean. Hired via Finck Supported Living Services, Dean enjoys coffee, using gift cards to shop, and gardening. He comes with a "coach" to help assist via transportation and job performance. He is a great guy and would love to have a cup of coffee with you!